Cahal and Noeleen's Glenavon Hotel Wedding
Wow…What a day! Such amazing weather! Noeleen was a stunning bride. What a couple, her and Cahal make, to perfectly tie it all together on their wedding day!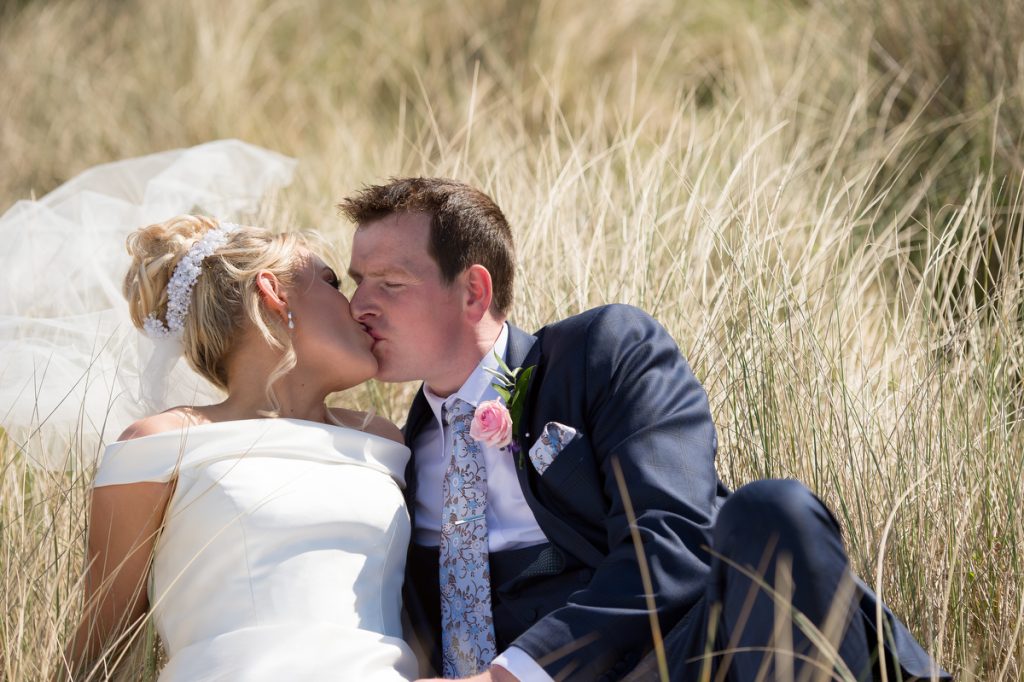 The sun was certainly out to help us celebrate Cahal and Noeleen's Glenavon Hotel Wedding, that's for sure! We started our wedding day in Cahal's parents farmhouse in Plumbridge for a few pictures before nipping off to Noeleen's for the bridal preparations. Well, that was the plan anyway lol. Cahal definitely had his farmers best timekeeping watch on that morning when he eventually turned up. Although he wasn't even the worst – some of the other groomsmen were even out early that morning cutting turf in the good weather! This farm work waits for no-one lol! All was good though, so when we got what we needed, we headed over the mountain for Claudy to get to Noeleen's house. We arrived amidst the mayhem of a packed house getting ready for a wedding. We got all sorted though and even had time to spare.
On to St. Patrick's Chapel in Craigbane for what was a lovely service before we headed north to Benone Beach for the main wedding photos. The weather there was absolutely stunning! It was my first time actually shooting on a beach and I loved the opportunities it presented.
After we strolled along the beach and had a wee ice cream, we all headed back towards their reception venue at the Glenavon House Hotel, Cookstown. The weather was fabulous there too! The speeches were brilliant with Cahal getting the odd jibe or two. After that came a delicious meal, and all before they partied the night away in celebrations.


































































It really was a stunning day.
These two are very much in love and it was a real pleasure to be a part of their special day! Now to design what I'm sure will be a stunning wedding album that I can't wait to show these pair 🙂
For further information about wedding packages, just click here, at you'll be brought to the wedding section on the Trevor Lucy Photography website.