Frequently Asked Questions
How soon should I book?
It's best to book as early as possible. This will increase your chances of availably as with Newborn Baby Photography we will only be able to plan a little ahead of ourselves. After your 20 week scan would be an ideal time as you will know your due date and that allows me to plan an estiamted date for the booking based around this. You can purchase a gift voucher to let me know that tiny feet are on their way and then as soon as your baby arrives, we can arrange a time and date that best suits for you.
Can my partner / child join in?
Absolutely! This is a common request and it's often ranked high on parent's wish lists.
What should we bring?
Milk! Breast and bottle are both very welcome. A dummy if your baby has one, and their blanket to wrap them in during feeds and cuddles.
It's very common for babies to feed more than normal during this, so please bring extra milk with you if you are bottle feeding.
What if my baby (or myself) is ill?
If you or baby are not well enough for the shoot, then we can always reschedule. 
Health always comes first, and we want you and your baby to be able to enjoy your session. Just let me know at your earliest oppertunity and we can arrange a new date for you.
What if my baby cries or makes a mess?
It's completely normal – they are babies, so dont worry. We'll take the time, care and attention to settle a baby if they are restless so that we get beautiful memories for you to cherish.
There's no rush. So just relax. We are more than happy to join you with a tea or coffee and a chat whilst your baby feeds and gets cuddles. So just relax…and enjoy it, and you'll find baby will too 🙂
Do you really give away FREE digital photos?
Yes, indeed I do! I gift the matching digital photo files for all Luxury Album orders, Wall Art orders and personalised print box collection orders. Totally free!
I do this because I feel there is far greater value in you having a beautiful and gorgeous physical product, that is professionally printed and manufactured, all especially for you. It's a happy compromise in today's digital world that I feel is great for the end user – you still get the digitals which are great for having on your phone for instance, and you also have the most amazing products that will never be forgotten, or accidentally deleted for instance.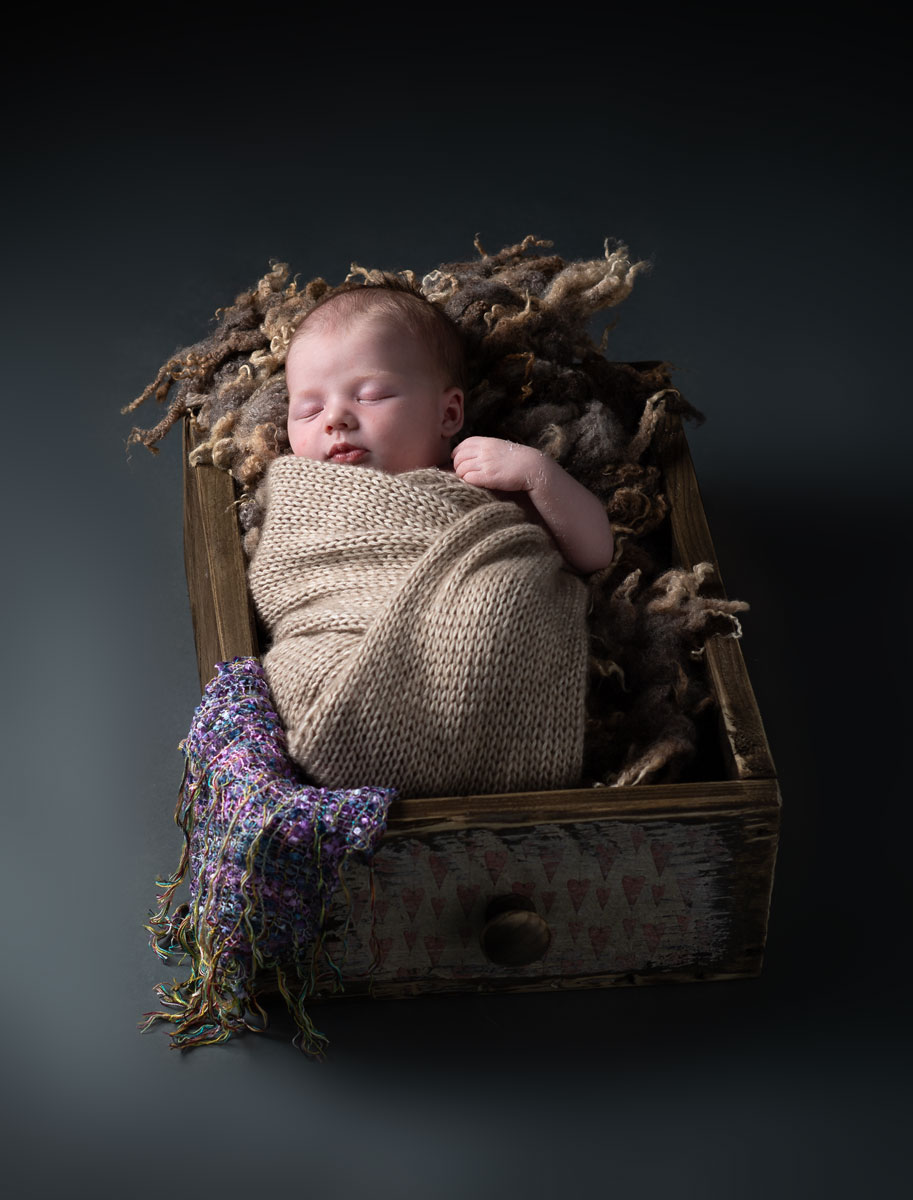 << Back to Newborn Baby Collections
<< Back to All About Newborn Baby Photography
Studio Address: By appointment only
Unit 4, Riverside Retail Park, Kesh, Enniskillen, BT93 1UP