Our spacious photography is perfect to capture your pet portraiture wishes. We have a huge open plan space of about 1500 square feet so you and your luch loved pet can feel relaxed and at ease while we create some magic in camera.
Or, if you happen to have a large and outdoor pet that you would absolutely love to have photographed, such as a horse for instance, then this can also be arranged.
What a beautiful world it would be…
…if people had hearts like our pets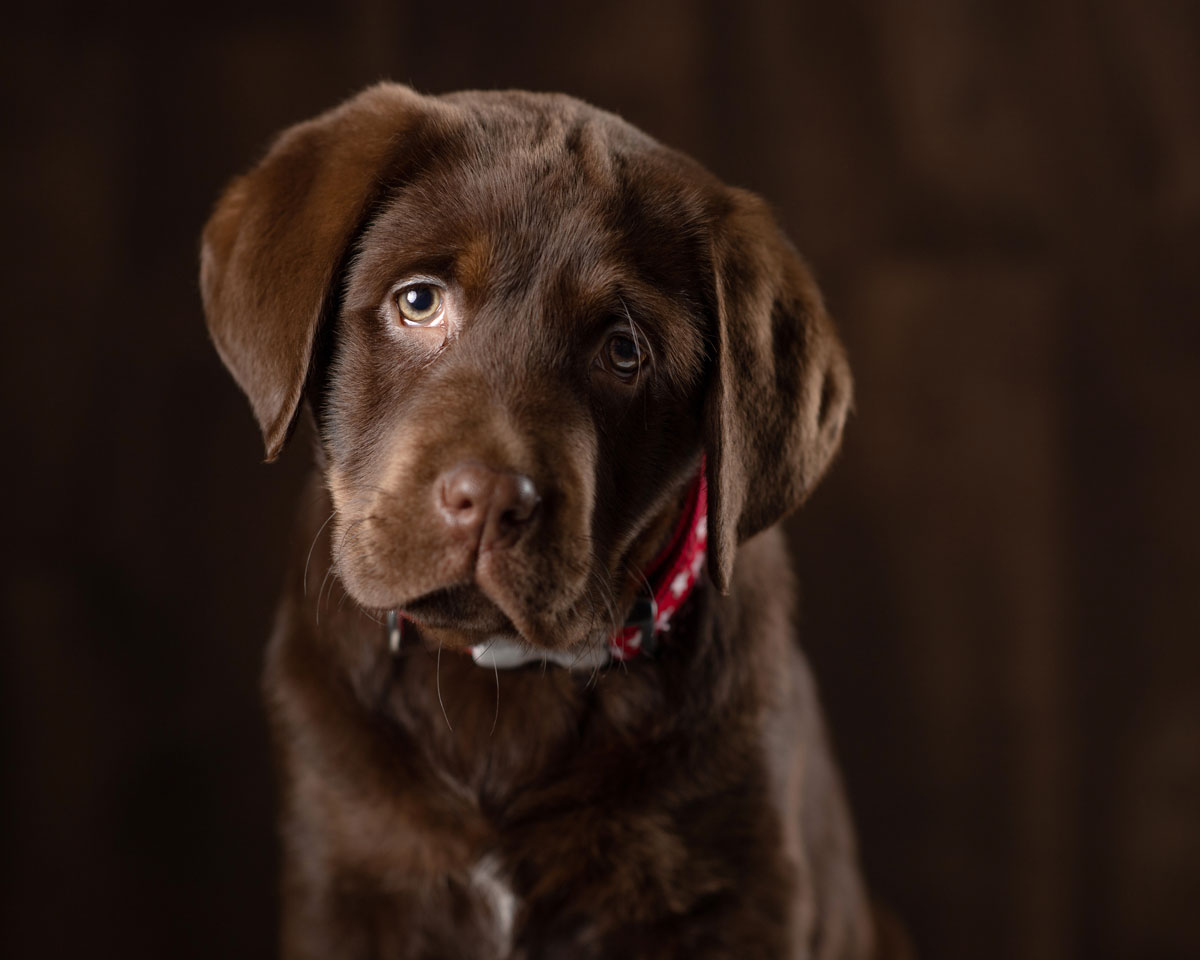 Just Because You Love Them!
And I love to capture their personality perfectly. Your pet portraiture photoshoot can either be in my new studio or out on location if you think your pet won't travel well or even if they're too big – for instance a horse mightn't be all that appropriate in the studio, but in a field with a beautiful natural background it would be perfect.
Pets are such a central aspect of our lives and we're so lucky to have them to treasure. They're like family and we all become so close and connected to them. Pet portraits are the perfect way to help you treasure them that little bit more. 
Your experience in simple steps…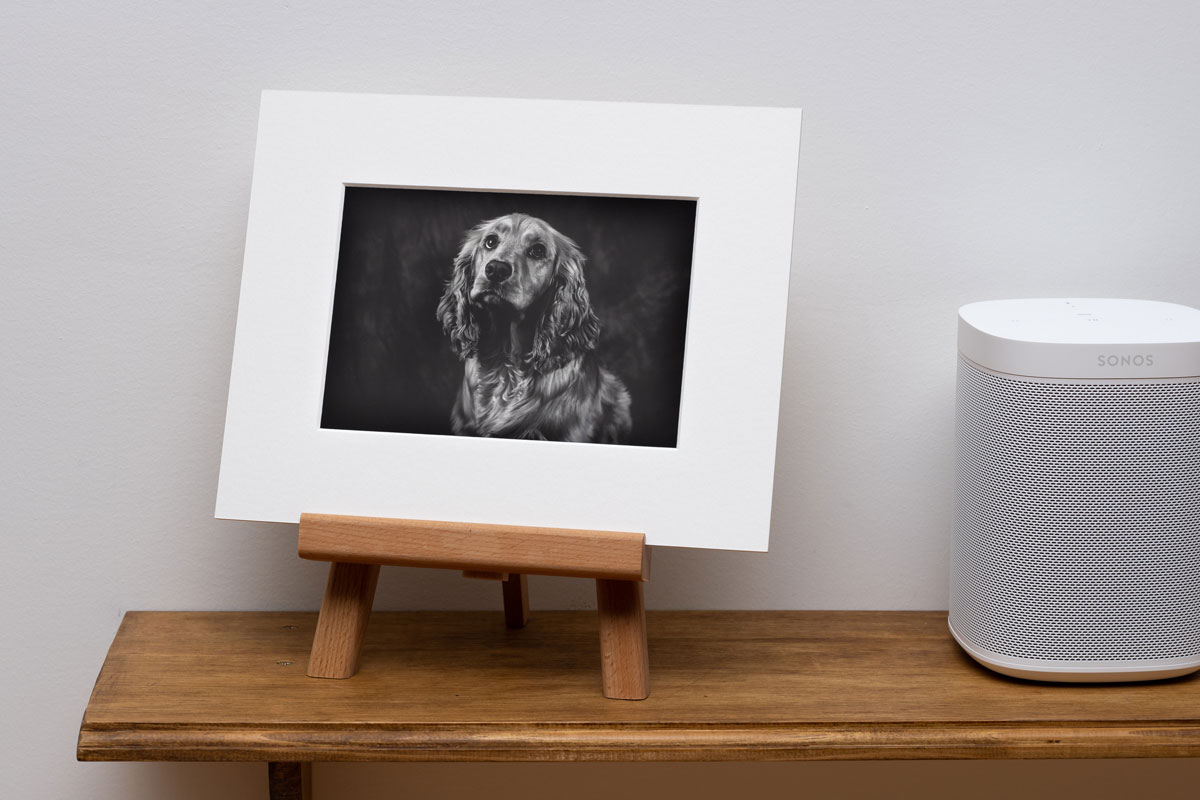 1. Booking
Booking your pet photography session reserves a space in the studio diary for you.
We can then schedule a date that works best for you.
You can choose whether you would like a studio shoot, or an on location one.
2. The Shoot
We'll capture some gorgeous memories of your pet.
They can be photographed on their own or include them with family members as well if you would like, so that they can be treasured forever.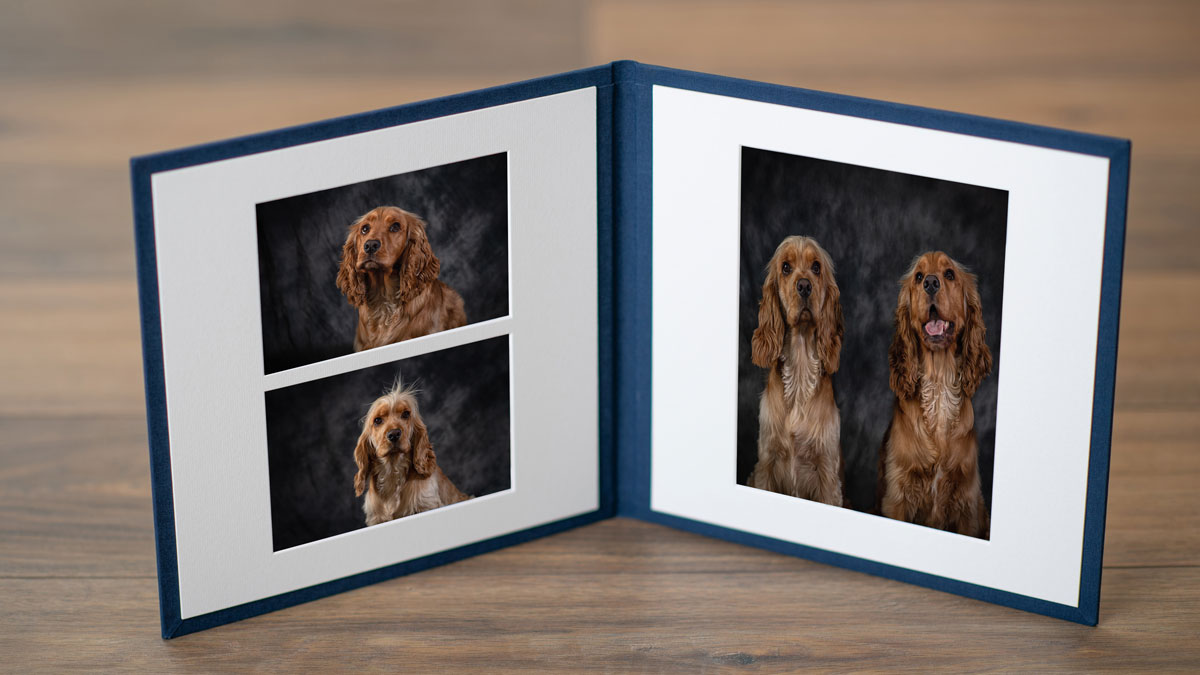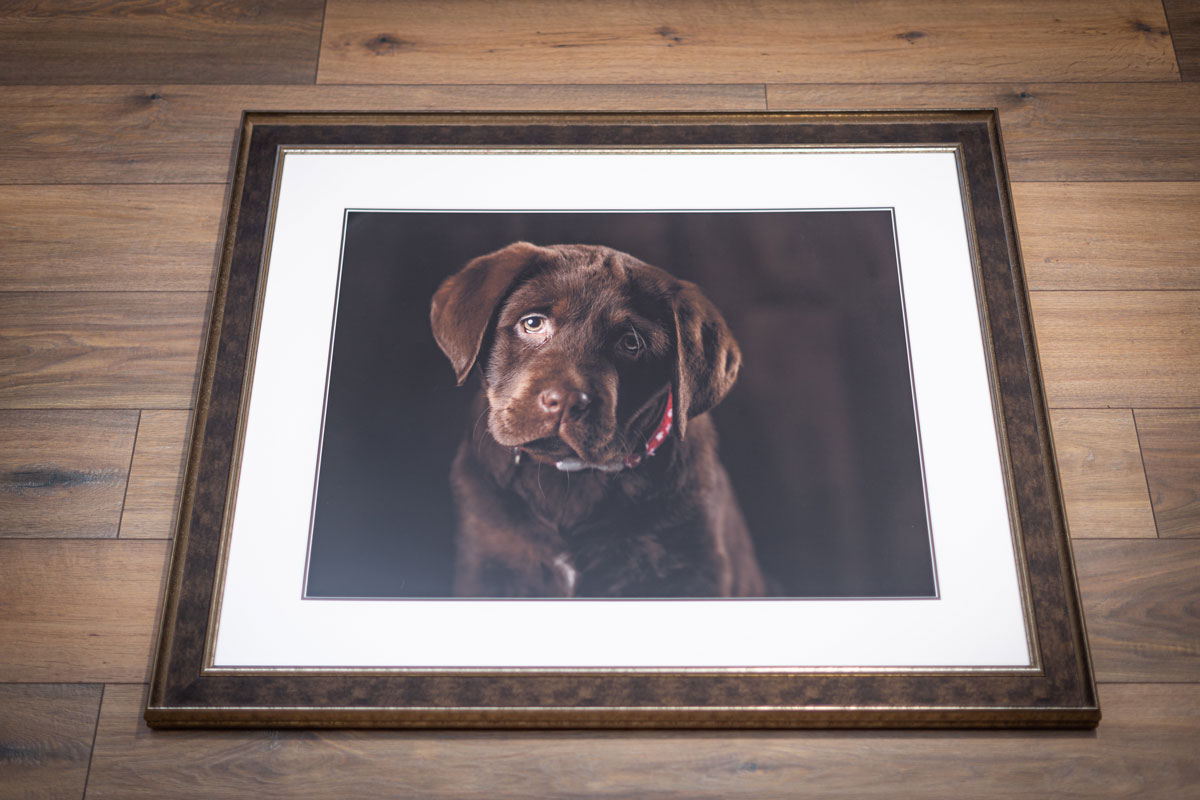 3. Viewing & Ordering
After your session, we will invite you back to the studio to enjoy a beautiful presentation of your stunning portraits on our large screen.
It's a relaxed ordering session and what you fall in love with and choose to purchase is entirely up to you. There is no minimum spend and our stunning printed products start at just £35.
Top Tips
Details matter – Have your pet well groomed beforehand so that they will look their best in your pictures. You'll thank yourself for this later. If we need to do minor touch ups when you arrive then that's perfectly fine and normal.
Have them well relaxed – You'll know your pet best as to their general behaviour, but a walk beforehand works wonders, especially if your pet is a bundle of energy. There's a great walking route about two minutes away from the studio here too. Just don't forget those poop bags.
Make them feel at home – Bring their toys and treats with you! Your pet will be so much happier and natural if they have familiar belongings around or with them. Bring treats to reward good behaviour too!
Props – These aren't always necessary, however if you'd like these incorporate into your shoot then, it's best when you bring your own props to the studio. This makes your photographs much more personal to you as they actually have more meaning within the picture and a connection to you directly.
Getting in contact couldn't be easier
Studio Address: By appointment only
Unit 4, Riverside Retail Park, Kesh, Enniskillen, BT93 1UP