You can find my photography studio, located in Kesh.
Searching 'Trevor Lucy Photography" in google maps will bring you pretty close, but it doesn't finish the journey correctly unfortunatly.
Note the slight difference in my map illustration below that shows you how to locate our private car park, with free parking.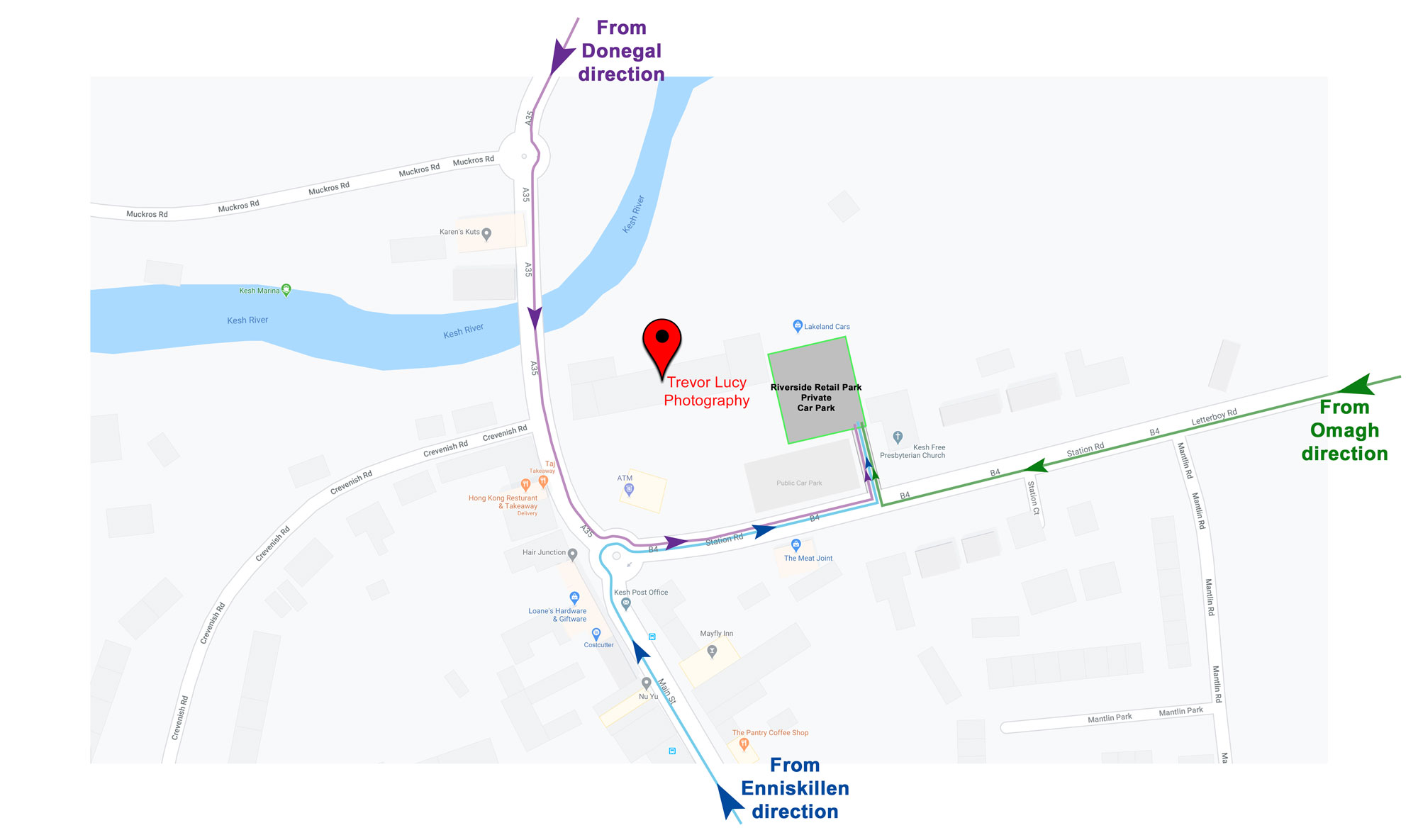 Just 14 miles from Enniskillen
19 miles from Omagh
22 miles from Donegal Town
39 miles from Derry ~ Londonderry
87 miles from Belfast
117 miles from Dublin