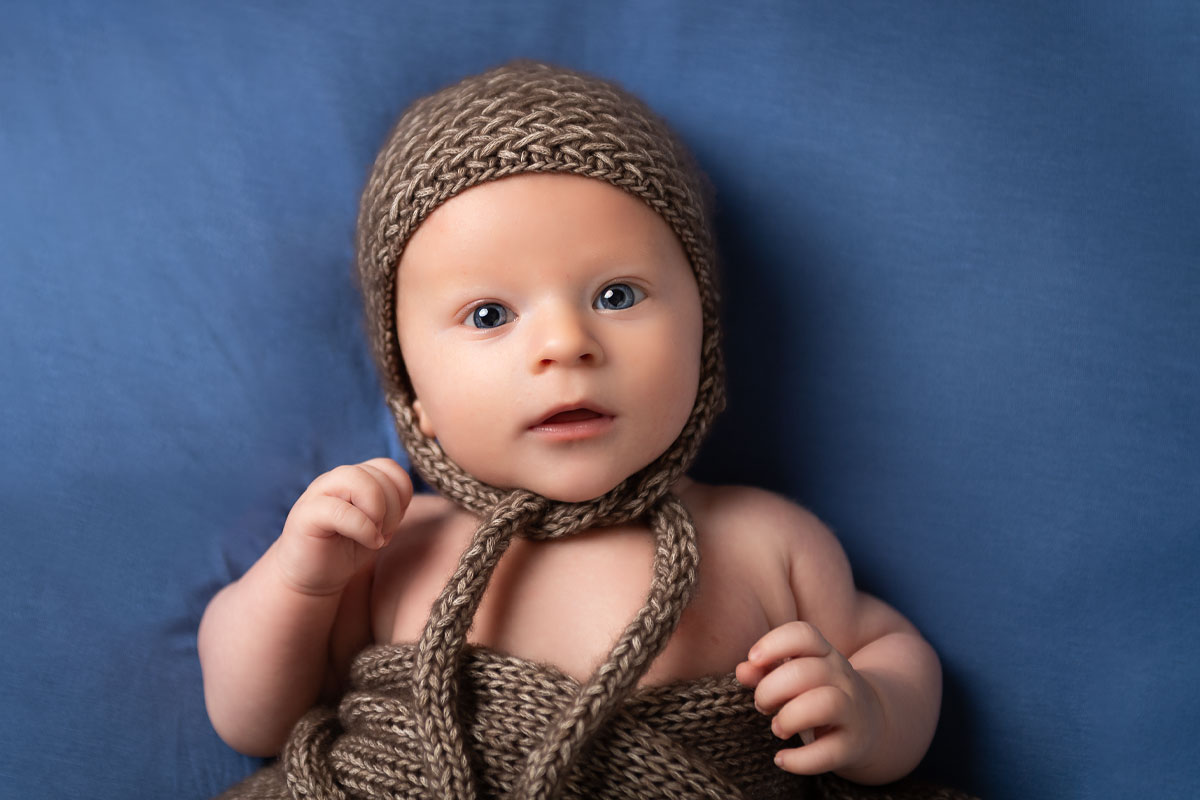 Trevor Lucy Photography offers a relaxed and complete newborn baby photography service from his luxury and spacious specialised photography studio.
A new life…
How precious and gorgeous is your little miracle newborn baby and bundle of joy!? So cute and so tiny!
They'll grow up and change so fast too. You'll even notice daily changes and your love will continue to grow with your evolving family.
Lets capture these special newborn baby moments so that they will truly be unforgettable and exist forever!
 "Trevor took photos of our new born baby and he was so gentle with her.
He is fantastic at what he does and we would definitely recommend him."
⭐️⭐️⭐️⭐️⭐️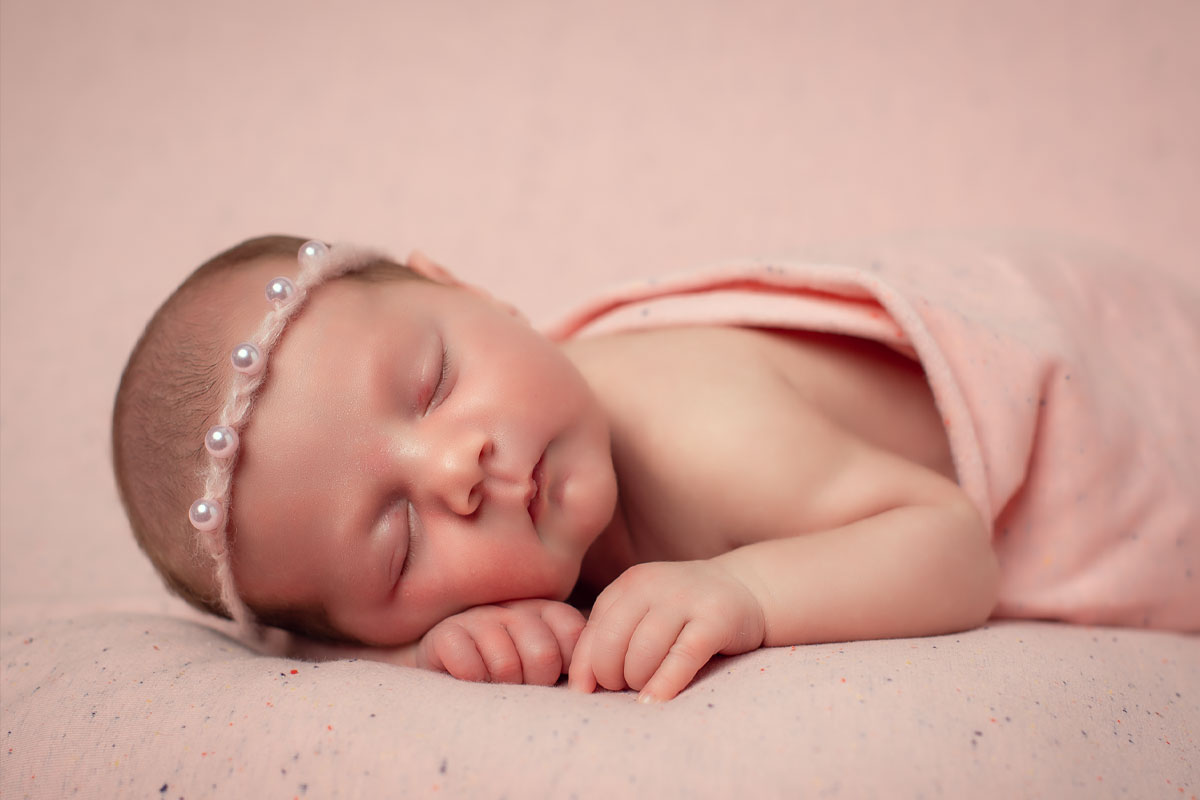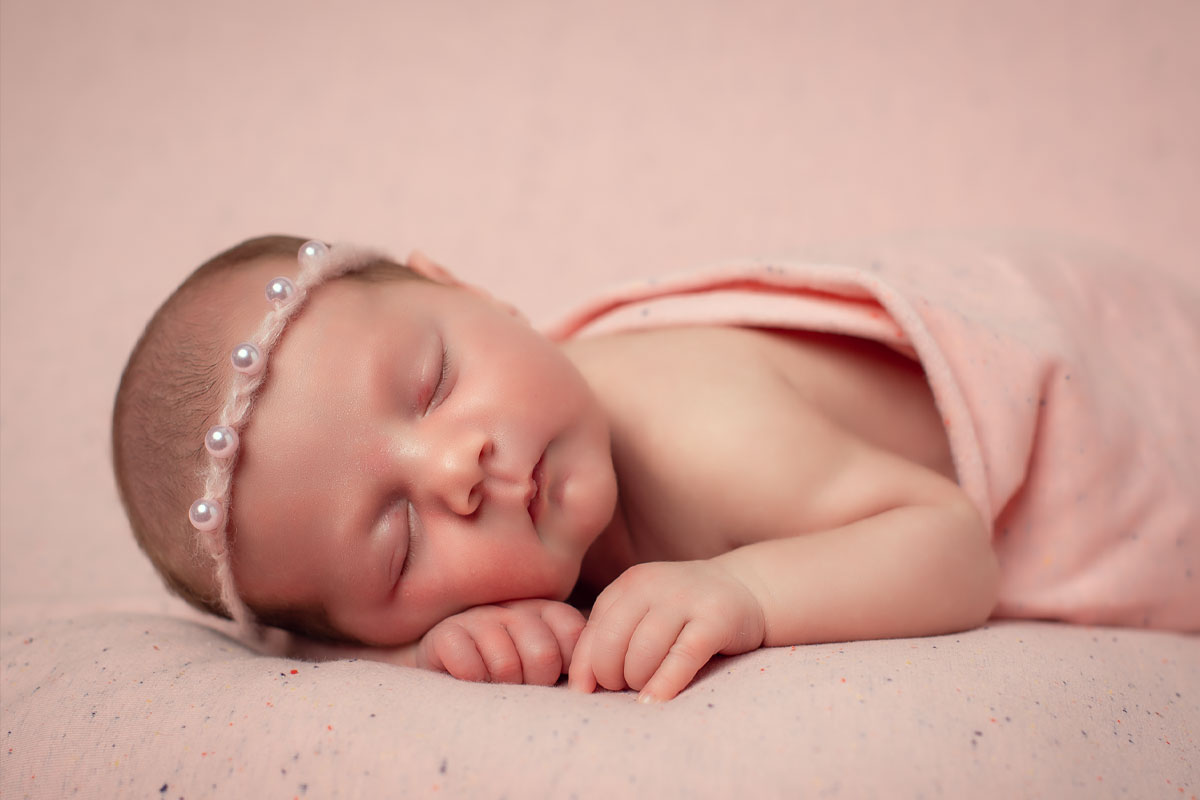 "Trevor took photos of our new born baby and he was so gentle with her.
He is fantastic at what he does and we would definitely recommend him."
⭐️⭐️⭐️⭐️⭐️
My studio photo sessions are only £55 and that includes your photoshoot and your viewing session, where you can choose what you would like to order from my luxury range of products.
There are no minimum spend requirements, so people are able to spend as much or as little as they wish.

Relaxed & Very Professional
"Would highly recommend Trevor! Made us feel relaxed and was very professional
 We've collected our prints and we are so pleased with them all, Thank-you"
Stunning & Delighted
"Trevor was so lovely and welcomed us right in to his studio, which was absolutely beautiful.
The photos are just stunning.
Trevor was so good with my wee boy and he showed us a lot of ideas about sizes, backdrops, and frames that were just gorgeous.
He was very professional and went into the most finest detail in the photographs.
He made us feel so comfortable in our session as I was so camera shy.
I was so so delighted with the outcome of all the photographs as they were just what I wanted.
I would highly highly recommend Trevor as he is so caring and passionate towards his work and we definitely will be booked in again soon for another session."
So Gentle & Fantastic
"Trevor took photos of our new born baby and he was so gentle with her.
He is fantastic at what he does and we would definitely recommend him."
Thanks Trevor.
Reliable & Professional
"Would highly recommend Trevor for his excellent service & beautiful photography.
He was reliable, prompt & professional ensuring quick turnaround with our final products."
Amazing job & Fantastic Results
"I highly recommend Trevor Lucy Photography.
He did a beautiful job on our first family portrait even if some of us where photo shy.
So friendly and done an amazing job. The end results were fantastic! Ten stars from me!"
Patient & Understanding
"From start to finish Trevor was amazing.
Very patient and understanding when my little one wasn't playing ball. I'm absolutely thrilled with the results and couldn't have asked for better quality of service.
Thank you for everything!!"
Relaxed & Highly Recommended
"Thank you Trevor for our family photoshoot.
We are delighted with the portrait. You made it a relaxed and easy experience. 
Would recommend you to anyone.
Very professional. Highly recommended."
Fantastic Service & Highly Recommended
"I wanted a family photograph and Trevor went out of his way to provide a fantastic service.
Some of us where photo shy. He is a lovely fella and we were so delighted with our canvas picture!
We will be back again would highly recommend him for any occasion"
xx
Specialising in bespoke hand crafted heirloom products as well as custom, professionally printed and manufactured wall art.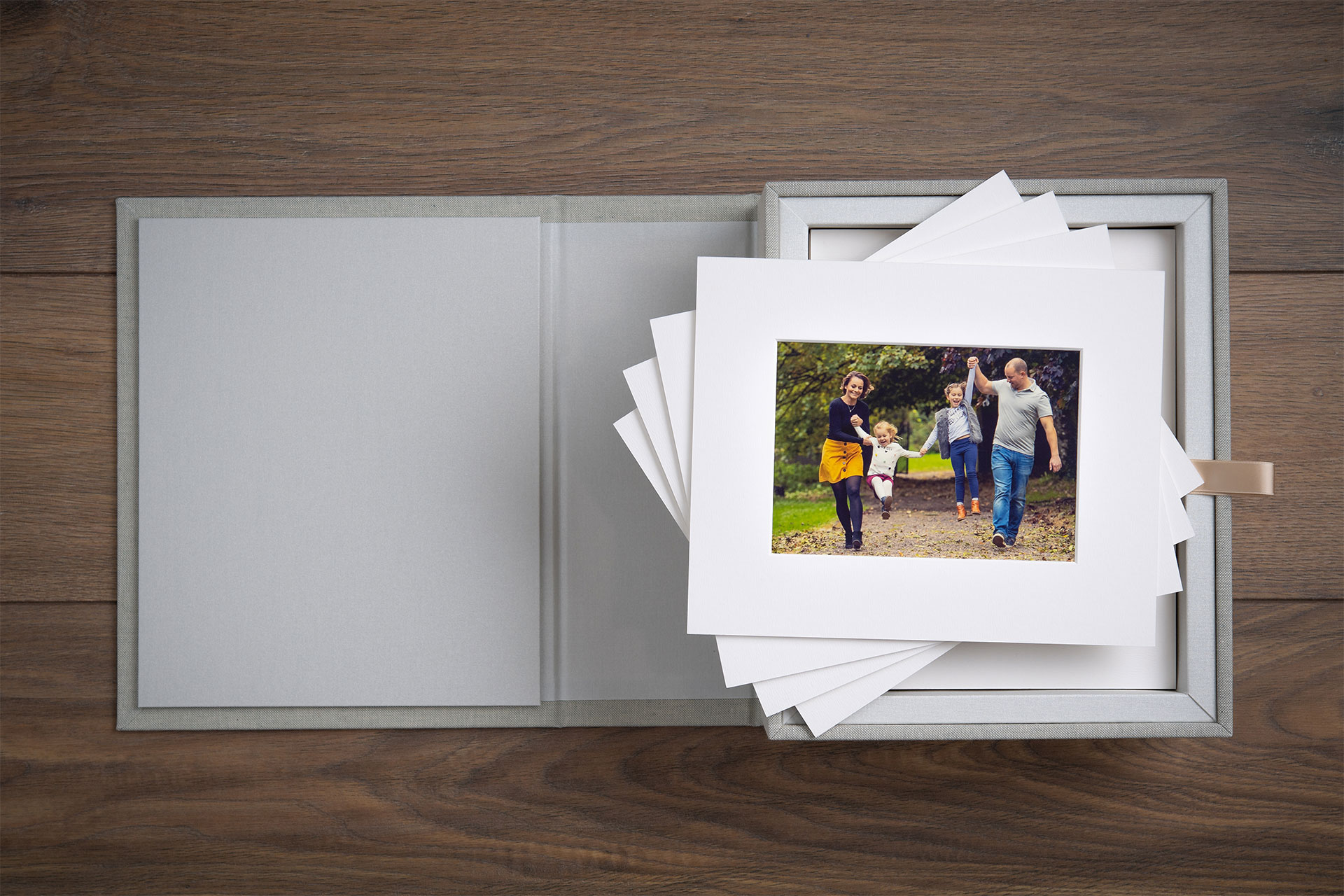 These are the most beautiful way to present a special collection of photographs. Printed with exquisite print quality and finished in a stunning presentation style.
For me, this is the best way to display your absolute favourite images. Imagine that feeling you will get each and every time you walk into a room, or down the hallway, and see your images hanging proudly on a wall. Create a statement making single image masterpiece, or a collection of smaller images into a beautiful customised display arrangement. The choice is yours and you have a wide range of Wall Art products and options to choose from.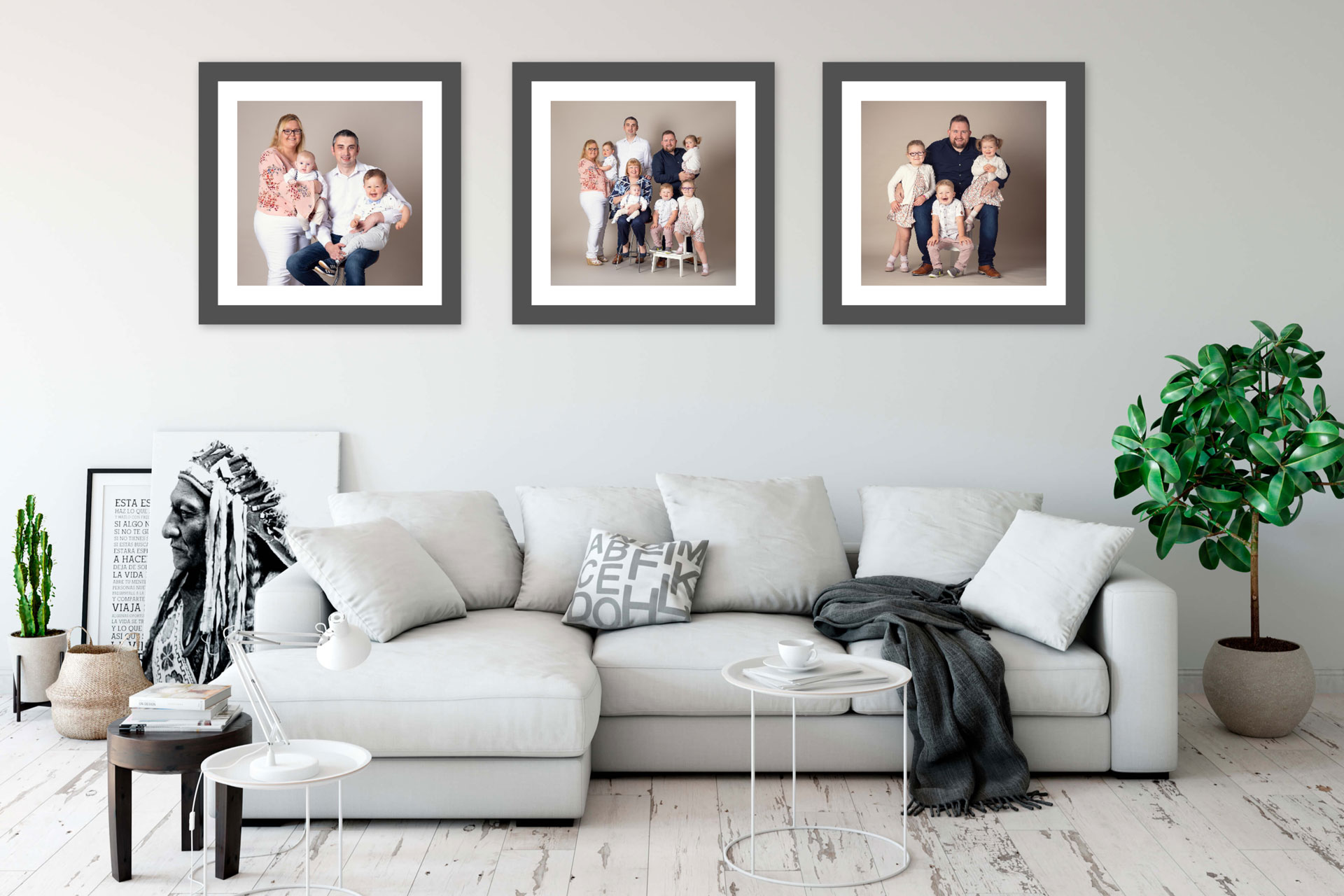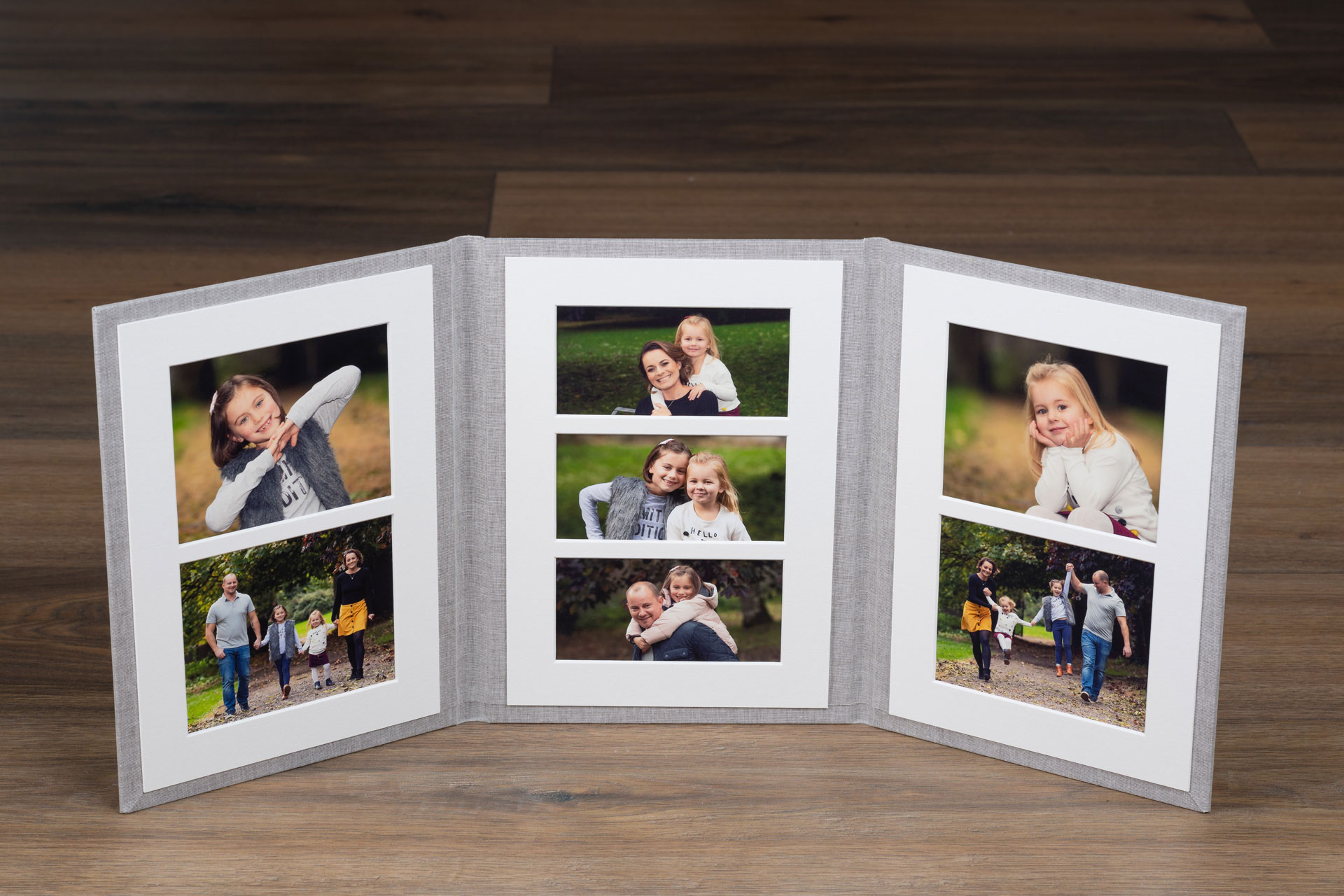 Another beautiful way to keep a small collection of special images. With various customisation and layout options available. These can make great gifts too – for parents, grandparents, Godparents, thank you gifts, or even just as a little extra treat for yourself.
The perfect way to treasure a beautiful collection of images. These heirloom albums will stand the test of time and will bring back the most amazing memories when viewed. You will also have the complimentary matching digital photo files of all of the images within your album too.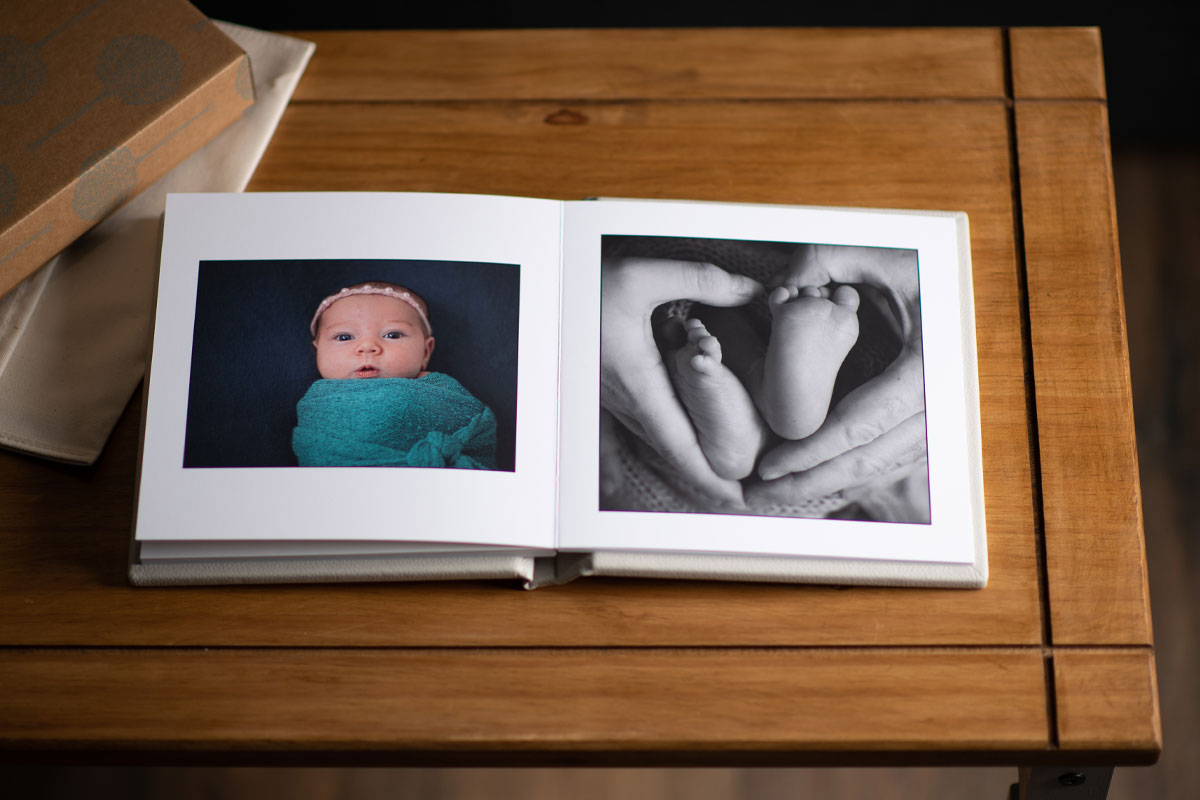 In a world where time is precious and absolutely flies by,
it's more important than ever to actively make time in order to preserve those treasured moments in our life.
Frequently Asked Questions
How soon should I book?
It's best to book as early as possible. This will increase your chances of availably as with Newborn Baby Photography we will only be able to plan a little ahead of ourselves. After your 20 week scan would be an ideal time as you will know your due date and that allows me to plan an estiamted date for the booking based around this. You can purchase a gift voucher to let me know that tiny feet are on their way and then as soon as your baby arrives, we can arrange a time and date that best suits for you.
Can my partner / child join in?
Absolutely! This is a common request and it's often ranked high on parent's wish lists.
What should we bring?
Milk! Breast and bottle are both very welcome. A dummy if your baby has one, and their blanket to wrap them in during feeds and cuddles.
It's very common for newborn babies to feed more than normal during this, so please bring extra milk with you if you are bottle feeding.
What if my baby (or myself) is ill?
If you or baby are not well enough for the shoot, then we can always reschedule.
Health always comes first, and we want you and your baby to be able to enjoy your session. Just let me know at your earliest oppertunity and we can arrange a new date for you.
What if my baby cries or makes a mess?
It's completely normal – they are newborn babies after all, so dont worry. I'll take the time, care and attention to settle a newborn baby if they are restless so that you'll get beautiful photographic memories to cherish.
There's no rush. So just relax. I'm more than happy to join you with a tea or coffee and a chat whilst your baby feeds and gets cuddles.
So just relax…and enjoy it, and you'll find baby will too 🙂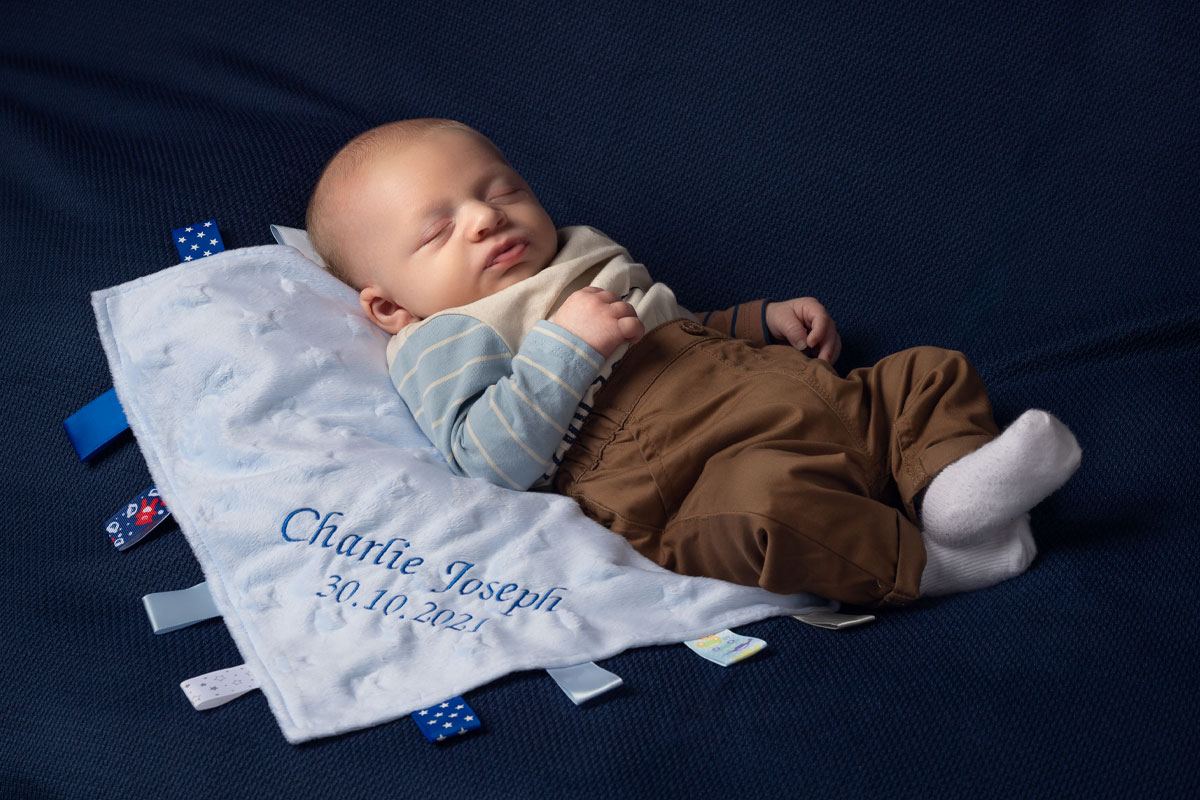 We would highly recommend Trevor!
He made us feel so relaxed and was very professional.
 We are so pleased with our order, thank-you
Book a session / Check availability